Memoirs of a Texas Dance Hall Queen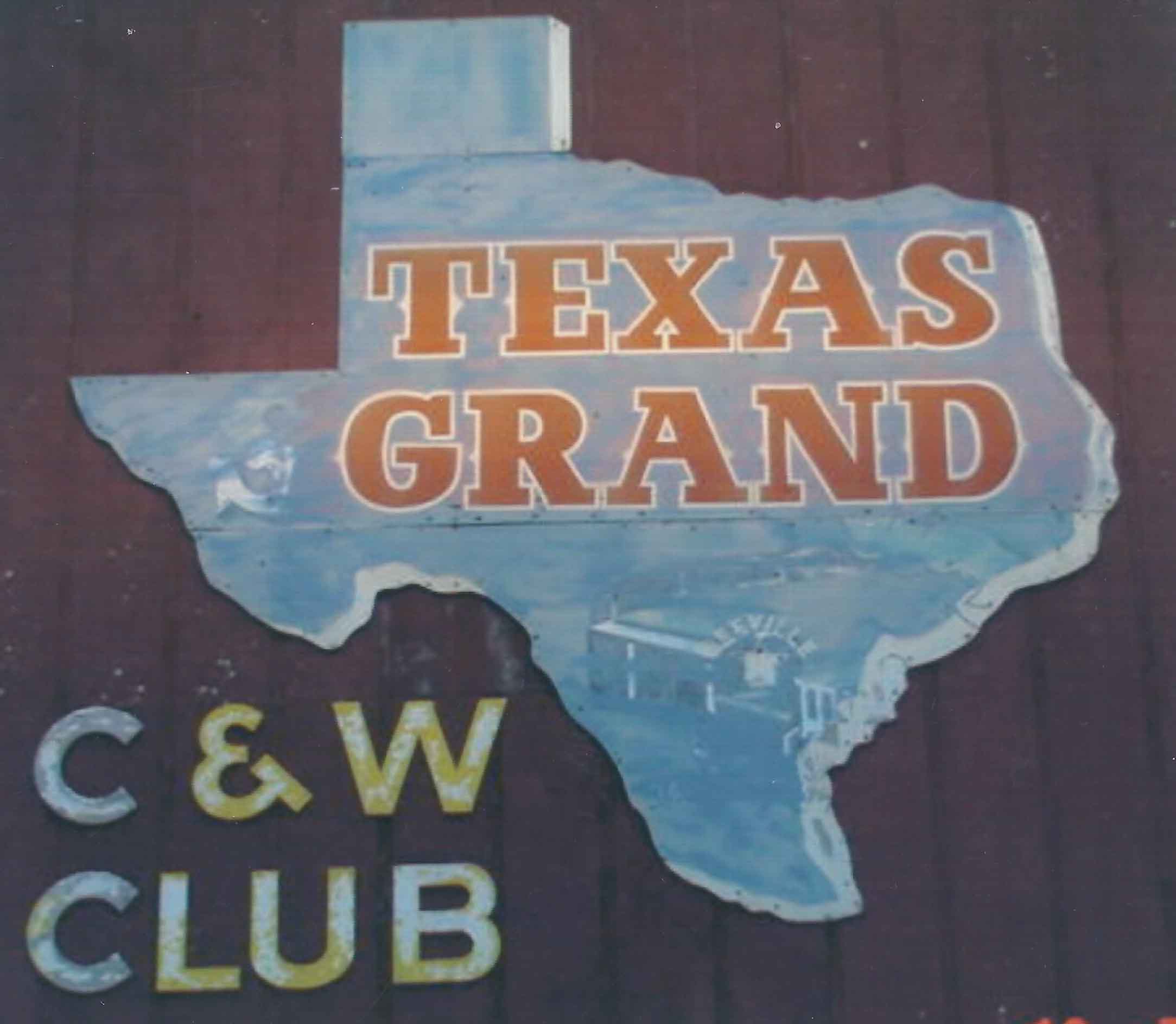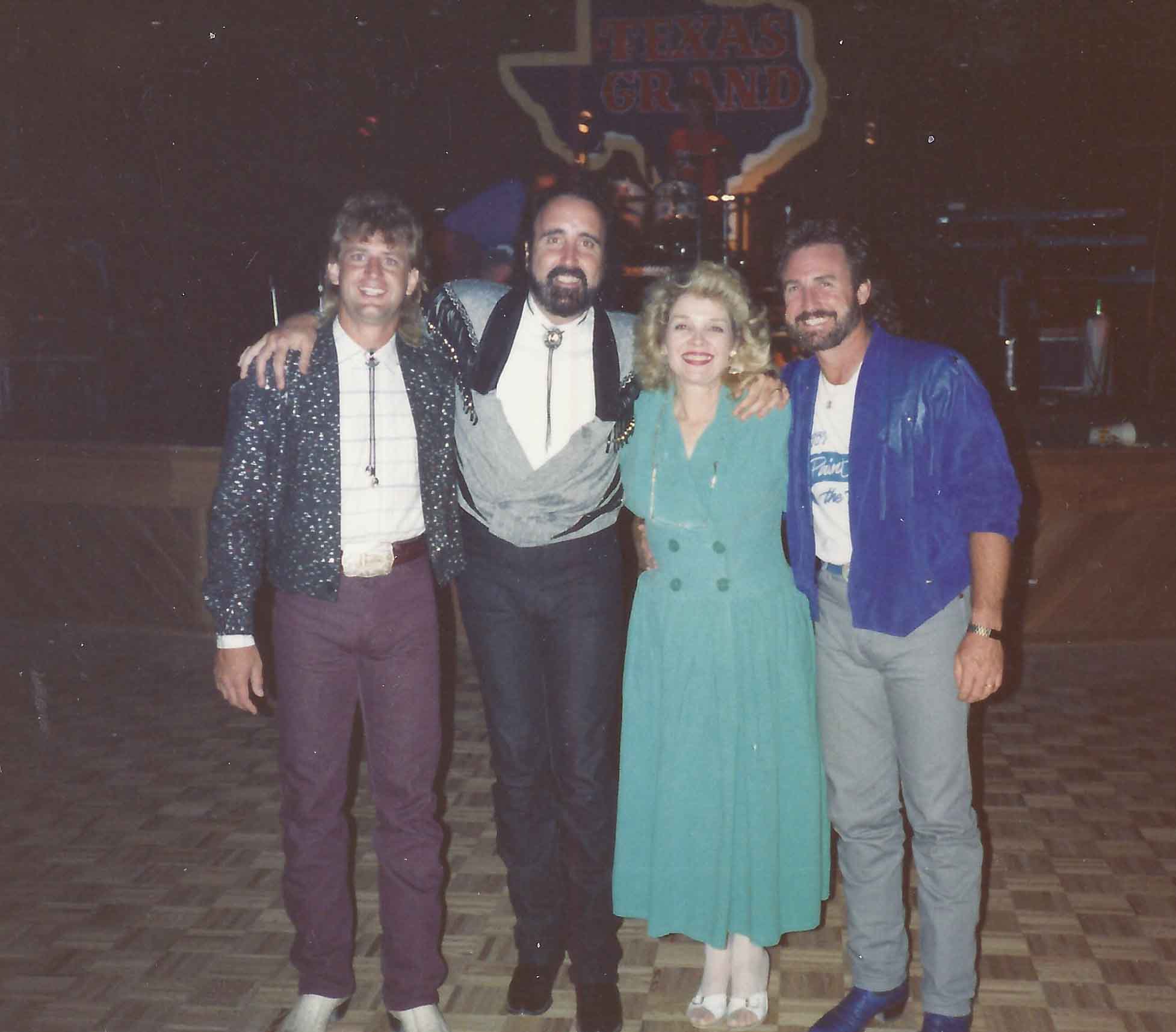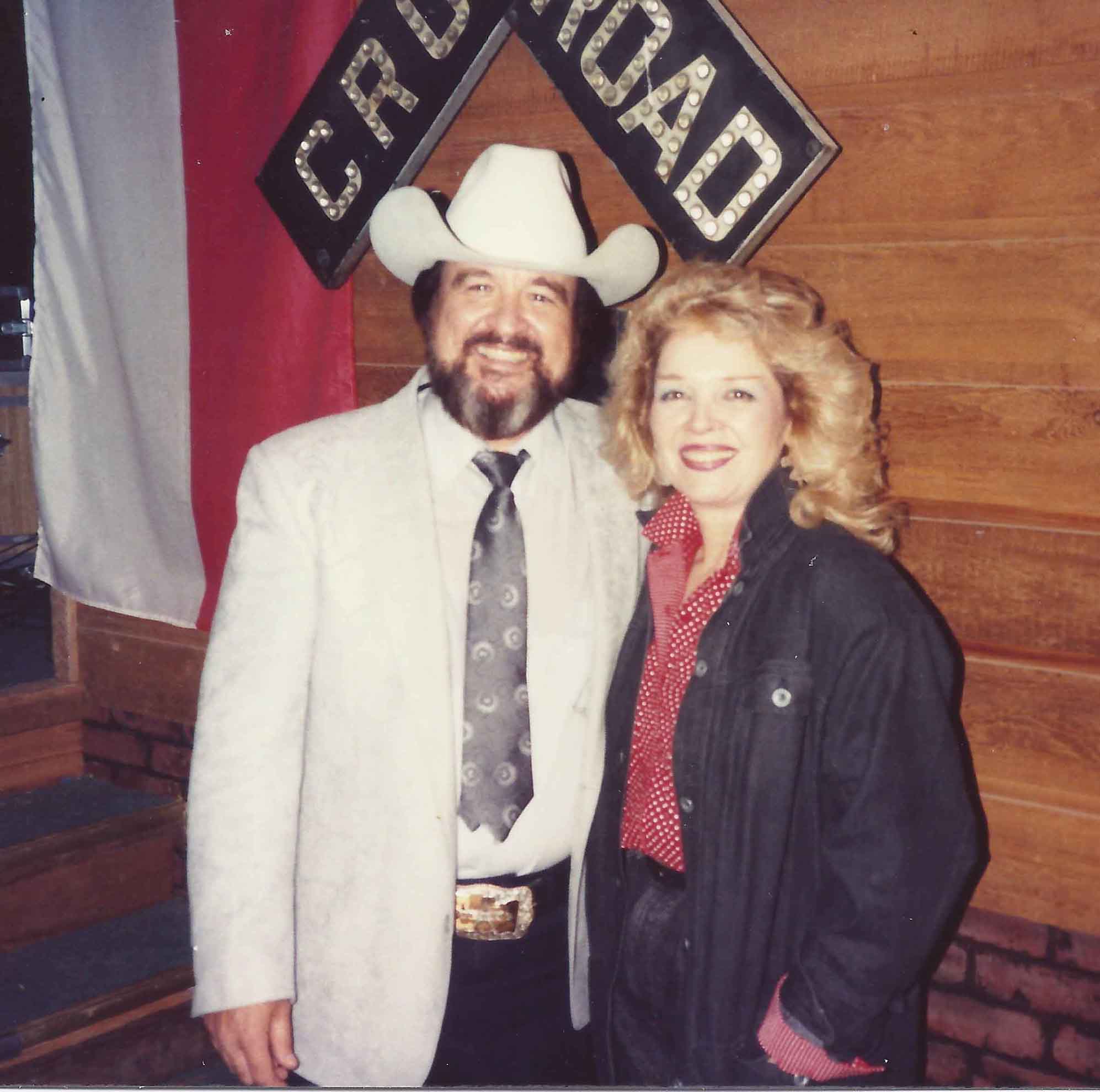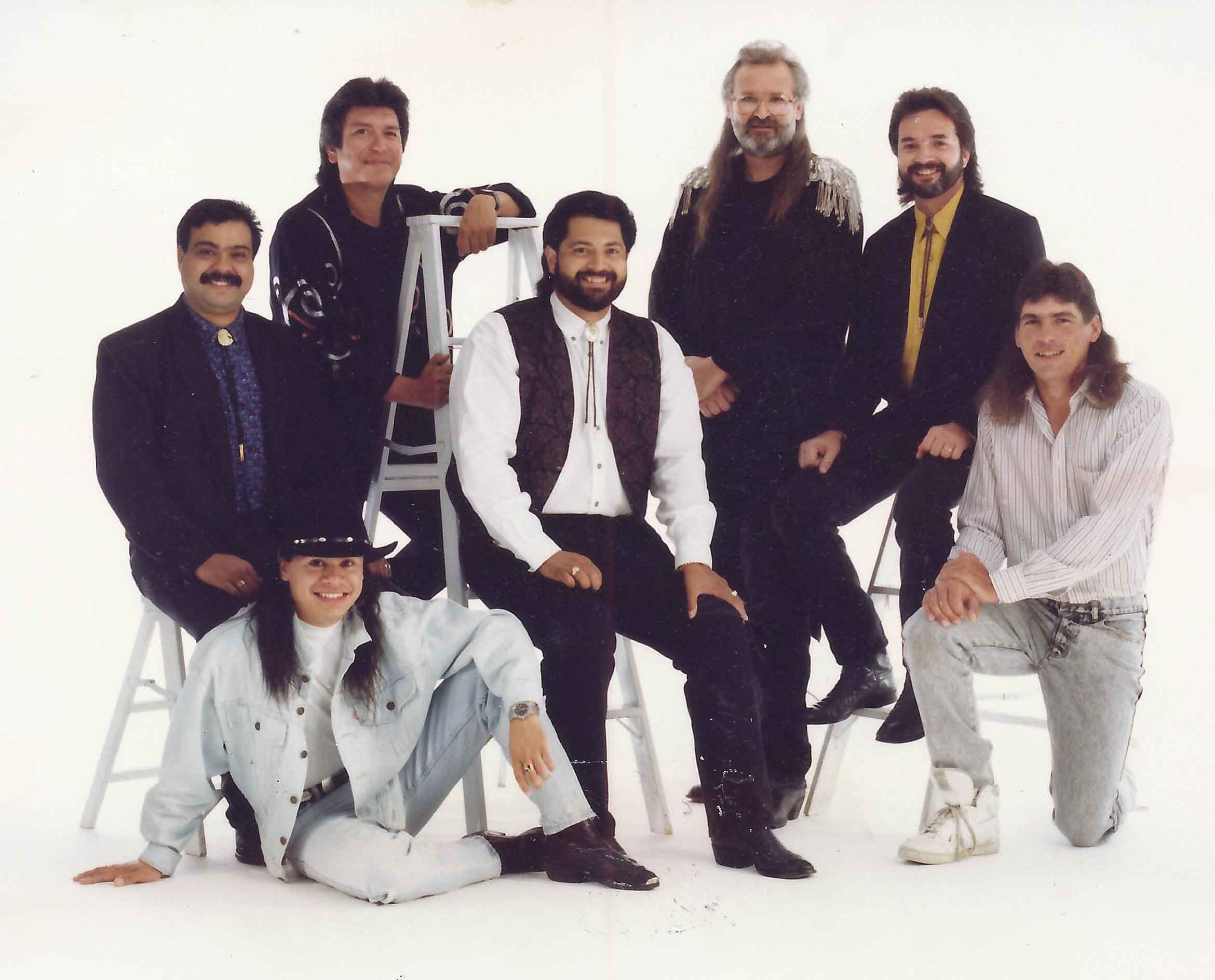 MORE PHOTO TO COME WITH NAMES
Memoirs of a Texas Dance Hall Queen
By
Dot Ryan
    Author of historical novel,
Corrigans' Pool
Once upon a time, on a lush prairie 60 miles inland, as a crow flies, from Corpus Christi Bay on the Texas Gulf of Mexico, there was and still is a quaint and lovely little town called Beeville ... which was surrounded by dozens of other quaint and lovely little towns and hamlets—all of which sheltered a vast and exuberant population of Country Music enthusiasts who, by the very nature of their fun-loving souls, loved to dance.
Sadly their favorite dance hall on Highway 59 on the outskirts of Beeville had closed down and was now just a huge empty building ... surrounded by a vast parking lot, where patches of weeds, wild sunflowers, and the scraggly beginnings of Mesquite bushes had broken through sparse crusts of gravel and caliche topping. Those among the music lovers who were not willing to drive far and wide to distant dance halls scattered over South Texas, now sat home Saturday nights, lamenting about "the good old days."
Oh how they missed stepping out of the gloomy darkness of a Texas night into the gaiety of that cosmic saloon ... to be bathed in the hypnotic promise of twinkling neon beer signs. Thirty or more of these flashing works of artistry had hung with perfect symmetry along each wall of the old dance hall, its soaring thirty foot ceiling adding to the Texas feel of wide open spaces.  Other neons lit the two elegant Old West style bars that graced each side of the vast room. Would those glorious kaleidoscopes of colors— like effervescent tattoos swirling effortlessly over a scene of historic ambiance —ever again dapple the faces of young and old as they glided across the smooth oak floor?
Gloomy indeed, were these Country Music enthusiasts. So much so that often, on an all-too-quiet eve, when the wind died down and a hush fell over the land, the nostalgic sighs of these bereft folks could be heard across several counties.  Eerie, were those sounds—like the moans of lost and lonely souls in hopeless search of boot-scootin' release.
As luck would have it, in the summer of 1989, a few years after the hall had closed its doors, a real estate agent was chauffeuring my husband, Sam, and me down Highway 59, in search for investment property.
"Hey, why don't you two buy that place?" The agent pointed to the deserted dance hall and then pulled into the weedy parking lot, the tires crunching discarded beer cans and exploding overripe diapers that had been fermenting under the hot Texas sun. "Darned shame ... some people haven't got more manners than to dump their garbage on anything that hasn't got a fence around it," he said, swerving to miss the jagged neck of a Jose Cuervo bottle. "This used to be the hottest dance hall in the area—live music every weekend ... huge crowds." He pulled up in front of the building and shifted into park.
Sam and I laughed. "We don't know a thing about running a dance hall," I said, and that was an understatement.
Other than loving to dance, we both had come from backgrounds far different from anything that had to do with the business of dance halls. Sam had been a Federal Agent until retirement and then became a Chief of Police.  I had worked for elected County Officials, including the local Sheriff's Department—all the while harboring a childhood dream of someday becoming a published author of historical novels.
A few years prior to sitting in the dance hall parking lot with Sam and the real estate agent,  I had finished Corrigans' Pool, my very first novel ... then lost the entire manuscript a month later, research and all, in a fire at my home.  Numbed by the loss, I felt I would not be able to write again, even if I tried.  Only recently had I managed to push my heartbreak aside and start Corrigans' Pool over from scratch, and I was now bound and determined not to let anything interfere with finishing it.
Here, I am reminded of a line in the original version of Robert Burns 1785 poem, To A Mouse, on Turning Her Up in Her Nest, with the Plough, in which he wrote "The best laid schemes of mice and men go often askew..."  For reasons I still cannot explain, I forced myself to ignore the sordid parking lot and lifted my  sunglasses off my nose for a better look at the huge building with its soaring Western facade—just like in old wild west movies, only much larger.  I glanced at Sam to see what he was doing.  He was grinning at me, the strange look in his dark eyes matching mine exactly.
Two months later—bolstered by the tenacity of our innocence in such things—we had resurfaced the parking lot, cleaned and scrubbed and dusted and painted and generally spruced up the vast innards of our new investment property, which included dusting and repairing the thirty or more neons. Money flowed from our checking account like quicksilver slips through a sieve.
Writing Corrigans' Pool was again being delayed, and I had mixed feelings, wanting desperately to get back to it and, at the same time, eager to set out on this new adventure Sam and I had created for ourselves.
There wasn't anything, major or minor, that didn't need fixing or replacing or disinfecting—beer boxes, ice machines, fifty tons of air conditioning ... right down to replacing the rusty old urinal in the men's room, which was a twelve foot long community trough-like receptacle with overhead water sprinklers that had hung lopsided on a cedar plank wall, the wall speckled with splats of tobacco juice and hardened chewing gum.  Inside the tiny privacy cubicles off to the side, the two sit-down toilets lay shattered, their once white porcelain peeking through patches of disgusting colors that offended the eyes and irritated the nose.  However, Sam and I only shrugged and smiled feebly at each other, as we rolled up our sleeves and pants legs and then wiggled our ultra-clean hands into elbow-length rubber gloves.  It was then he began to call me his "little dance hall queen."  I didn't think the reference a bit funny, but it soon became his private term of endearment for me.  I was a "queen" all right—my throne the tailgate of our recently purchased pickup truck, my scepter the commode plunger in my hand, as I dashed outside to my throne to get a breath of fresh air!
Due to leakage from the old urinal and busted toilets, the entire floor had to be replaced and I picked out lovely terra cotta tiles to add to the room's shining new Texas ambiance.  Sam shook his head when I purchased several pieces of western art copies from Hobby Lobby and hung the paintings along one wall, where they could be seen and appreciated by the tobacco-chewing gentlemen approaching the gorgeous new stainless steel urinal.
The ladies' room, with its seven stalls was not as scruffy as the men's room, in that it only needed five or six holes patched where some angry female Amazon had apparently rammed her fist through the sheet rock a few times.  The powder room got the terra cotta tiles, paint, pretty new mirrors, and all the wall-machinery a lady might need in an emergency.
Our friends and relatives were stunned by our unlikely purchase.  The notion that we had waited until middle age to go through our "wild hair" stage was troublesome to our grown children, as well.  Even so, we refused to listen to our grim-faced detractors. "Grab a mop and bucket or run along home, my darlings," we said, smiling sweetly.  "Why? Why?" they kept asking. But Sam and I, either fortified by the stubborn independence that comes with age or aggravated by our newly aching bones and muscles, were in no mood to explain ourselves, even if we had known why.  The only thing we knew for certain was that we would hire a manager to run the place as soon as the renovations were finished.
Here is where "the best laid plans of mice and men ..." once again comes into play:  One month before the Texas Grand—that's what we named it—was to open its doors to the eager crowd of dance-starved Country Music lovers, we still had not found a manager!  The realization that we would have to run the place ourselves set in with a weird mixture of terror and excitement.
We made a plan:  We'd hire Rock bands on Thursdays and have top Country Bands from all over Texas on Friday and Saturday nights.  We'd rent the hall to various clubs and organizations and wedding parties on weekdays.  We'd donate its use to non-profit groups who gave their proceeds to the poor, etc.  With the help of friends in the music business, I learned how to book the top bands a year in advance and then took the bands' advice on where to place the most effective advertisements—posters, radio, T.V. and all area newspapers.
Run the place, we did, mostly by trial and error—greeting our surprised customers at the door each night like host and hostess of a grand social event!  After a few nights of live music so loud that it vibrated everything and everyone in the building, our nights and days became reversed and severe symptoms akin to jet lag turned this unlikely pair of dance hall entrepreneurs into walking zombies.  After that first long weekend of Thursday "Rock" night, followed by the Friday and Saturday Country music nights, we emerged exhausted into the glare of early morning sunlight, went home and converted our sunny bedroom into a cubicle as dark as a bat's cave.  We had never so much appreciated the simple act of sleeping!
At this late date in our lives, we were becoming skilled at several new lines of work, wearing many hats all in the space of a single day, as we worked alongside our new waitresses and bartenders—some of whom were young Marine and Navy pilots, and other personnel from the local Naval Air Station.  Along with the area Country Music lovers, the Navy and Marine Corps soon became steady patrons.  Long after the last dance was danced and the lead singer in the band had wished everybody a safe drive home, Sam and I donned our "cleanup crew" hats.  We went through rubber gloves and cleaning supplies like we had once gone through carrot sticks and fat-free dips during our leisurely nights of T.V. or reading or—in my case—writing.  Those days were gone.
To make a long story short, we operated the Texas Grand for seven years before we sold it to a younger couple.  We still look back with smiles, grateful for "the time of our lives" in which we met and befriended persons from all walks of life that we otherwise would have never had the good fortune to know.  After a while, many of these wonderful folks—rodeo cowboys and ranch hands, military men and women, farmers and ranchers, clerks and housewives, and even an Indian chief began to look for us if we weren't at the door to greet then when they arrived, waving to us or coming over to where we were, to give us a big hug, sometimes a kiss on the cheek.  Our Texas dance hall adventure may not have made us rich, but we came away wealthy, just the same.
When I at last sat down to write again, my destroyed historical novel, Corrigans' Pool, began to rise steadily from the ashes of the old—better, I believe, than the first.  While writing, I paused many times to think of our Texas Grand days and the strangers who had walked through the door simply as customers but soon became valued friends. As I wrote my novel, the realization hit me that the seven year interlude as a small-time Texas dance hall "queen" had given me fresh insight, and I wouldn't trade those seven years for any profession in the world, no matter how influential or profitable.  Blessings come in many disguises—and the more hats one wears through life, the better one is at recognizing those blessings.  I haven't stopped writing since.
In addition to writing novels, I have always enjoyed songwriting, and have done so since childhood. During those seven years in the Dance Hall business I didn't get much time to work on my novel, but I did write words and music to a few songs, four of which can be played at the bottom of this page. The first three songs are sung by one of Texas' greatest voices, Joel Nava, whose fantastic band, Joel Nava and the Border, formerly Nightrider of Victoria, Texas, was our top drawing band in those days.  The fourth and last song is sung by me.  I realize I am setting up myself for ridicule here, but I never claimed to be much of a singer, so I suppose I'm just trying to prove what a thick skin I have as a writer.YOU CAN LISTEN TO ALL FOUR SONGS AT THE END OF THIS PAGE.
The first tune, titled The Texas Grand Song, was a "Texas swing" tune that was widely played on our T.V. and radio commercials.
The second song is Dancing an Old Tune to a New Country Band and, like all country songs, has a story behind it. They say bartenders are the true psychologists of the world and we had six of these on any given night when we had a band playing at the Texas Grand. An especially adroit part-time bartender was a soft-spoken and gentlemanly Navy pilot trainee and the spitting image of Tom Cruise.
Naturally, the girls lined up at "Tom's" end of the bar and kept him quite busy with conversation while he twisted caps off long-necks and wine coolers then carefully wrapped the icy bottles in napkins before he handed them over.  For several Saturdays in a row, I noticed him watching a young woman who sat alone in a darkened corner and only came up to the bar once during the entire evening to order the one strawberry wine cooler she would nurse until closing time. Though slightly full figured in her tight jeans and western shirt, she had a sweet, beautiful face that made guessing her age impossible, but her large brown eyes revealed something about her that obviously concerned Tom—for he told me, on top of having a broken heart, the girl was lonely, shy, and scared.
I noticed that on some Saturdays she was asked to dance often, other Saturdays, not much at all, depending on how many good-looking, slinky single girls were in attendance and kept the fellas on the dance floor. One night, my sympathetic curiosity got the best of me and I went over and welcomed her to the Texas Grand and asked her if she was having a good time.
   "Please sit down," she said, and then it was as if I'd opened up a flood gate!
 "Before I came here," she said, "I hadn't been out dancing in years! All the music has changed so! I ... I really like this band, don't you? They play some of the old tunes every now and then. I like dancing to the old tunes, especially the waltzes."
I agreed, offering to write her request on a piece of paper and have one of the waitresses take it to the band.
She shook her head and smiled weakly. "I never went anywhere without my husband.  I wouldn't dare.  I've only been divorced six months but he's been gone about four years now. He said he didn't wanna be married anymore. I think he went to California ... someplace like that," she said, and then glanced around as if she expected to see him.
"I'm sorry," I said.
"Oh, that's okay. My folks say he never was worth beans, anyway." She took a small sip of her strawberry wine cooler, then drew a trembling breath, as she peeled the label off the bottle. "I'm probably gonna have to move in with my folks soon. They watch the kids while I work and when I come here—Junior's nine and Sissy's going on seven. My brother says I shouldn't just sit at home twiddling my thumbs like I'd died or something. He brought me here the first time, but he's working off shore now and said it's fine if I come alone ... it's a nice place, really nice."
Before I could thank her and proudly give her a few details about the hall's previous state of disarray, she rushed on:
"Girls used to never go anyplace by themselves but now they do it all the time, don't they? I never did, though. But guess I better learn real fast, me being a single gal again after so long, huh?" She wiggled her shoulders and made a smug face then laughed, and I knew she would have rather had a good cry.  Just then, a Refugio cowboy who was a regular at the place came over and asked her to dance the last dance of the evening—a beautiful old tune and a waltz. Afterward,  I watched from the dance hall's wide porch as she walked alone to a faded old Chevrolet with a dented fender, got the engine started after a couple of tries and drove off.
Inspiration is the wonderful stuff that songs and book are made of, even if the inspiration is of a sad nature.  I went home that night or I should say that morning, sat down with my guitar and wrote Dancing an Old Tune to a New Country Band.  It's my favorite of the four.
Song number three, titled I hope I never Love This Way Again is "old time country" or, as I like to call it, music with an undeniable honky-tonk flavor. I wrote it several years before we opened the Texas Grand, and was, like many country songs, inspired by someone's life experience. The lyrics are self-explanatory.
The fourth and last song, Wake Me up is sung (gulp) by me. This song was inspired by dozens of the unmarried girls of all ages who frequented the Texas Grand looking for love and willing to do just about anything that their sweethearts wanted them to do ... if only they'd propose marriage and make their dreams come true.  What girl hasn't wanted some wonderful guy to wake her up and make her dreams come true? Put up your hands, girls of all ages.                   
CLICK SONGS BELOW TO LISTEN TO SONGS TO ALL FOUR SONGS:
Click to Listen While You Read
Find this story and songs at: dotryanbooks.com
BUY CORRIGANS' POOL and  NO PLACE FOR NAKED DOWSERS at all online bookstores - BUY THE E-BOOKS AT AMAZON.COM